Moving Forward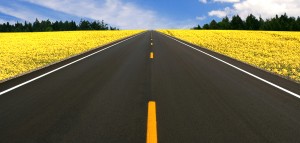 After co-teaching the Map Your Life and Social Mapping courses at Drexel University many times (in the classroom and online) and reviewing the feedback from a wide range of students, I came to this conclusion. If the three courses/processes become an integral part of systems of imparting knowledge in the U.S.A. and abroad, it would soon be discovered that an emphasis on empowerment and freedom from illusions, prejudices, self-limiting ideologies, and other forms of conceptual imprisonment would lead to profound enlightenment and development of individuals in our society and beyond. We would be spawning a mental revolution and, ultimately, a global "we the people" social movement that will change our way of living in the world – a ground-up way that is meaningful, joyful, and peaceful — a way that would lead to the cure of humankind's systemic condition.
As such, the Mazeway Project is moving forward with these goals in mind:
Encourage all colleges and universities worldwide to add the Map Your Life, Social Mapping,
and MetaVisioning processes to their curricula. And then, after simplifying them, convince
directors of high school and grade school systems how the processes would be highly
illuminating to each student's developmental journey.

Establish a Mazeway Dialogue website that would enable teachers and students worldwide to share their thoughts and feelings online about

(a) each of the 16 subjects of the Life Map Template, (b) the wide range of great issues of our time, and (c) the pursuit of a coherent, moral, and universal MetaVision of how humankind can move forward together meaningfully, joyfully, and peacefully.

Sponsor workshops and forums that encourage educational institutions to add the processes to their curricula.

Offer Mazeway Project workshops and forums for adults in community-based settings, including community centers and adult education programs. Consider offering the three courses online to participants at a very low cost, if not free.

Participate in a longitudinal research initiative that tracks the effects of the courses on the lives of students who had taken them and on institutions that may be influenced by them.
However, because it takes so much time to get the courses added to the curricula of educational institutions, we could lose the race against time. That is, while humankind's systemic condition prevails, not enough of us are escaping conceptual imprisonment and becoming aware of what is possible and what to demand of ourselves and of our institutions. As I mentioned earlier, such lack of awareness does not bode well for the future. Not only would we fail to fulfill our best possibilities, individually and collectively, the chances are, like all the other major civilizations that came before us, we will become just another failed one.
Appeal For Support
Given this reality, I concluded that what would encourage schools to add the mapping and visioning courses to their curricula, without delay, is money. Therefore, I plan to make an appeal to the wealthiest foundations to support a large grant. While The Mazeway Project will not require tall buildings, it will require substantial funding if the project is to satisfy those five goals.
I am confident we will receive adequate support from philanthropists who realize that it may not matter how many well-intentioned initiatives there may be to treat the symptoms of or help enhance any part of the system. Unless humankind addresses the basic cause of its systemic condition, we will continue to endure a highly problematic existence and run the risk of irreversible decline.
Fortunately, we are now in a position to address the phenomenon of conceptual imprisonment, the basic cause of humankind's systemic condition, because (a) conceptual imprisonment has been clearly defined, and (b) we know what can be done about it.
S U G G E S T E D  N E X T : Book Reviews