Moving Forward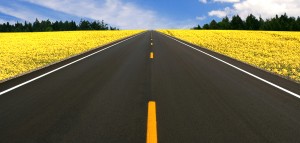 The Mazeway Project is moving forward confidently with these goals in mind:
Established the Map Your Life, Social Mapping, and MetaVisioning courses in the majority of colleges and universities, as well as in the majority of high schools and grade schools, after simplifying the processes.
Sponsor workshops and forums that encourage educational institutions to add the courses to their curricula.
Offer Mazeway Project workshops and forums for adults in community-based settings, including community centers and adult education programs.
Extend the reach of The Mazeway Project to the whole world by fully developing and effectively orchestrating the Mazeway Network.
Participate in a longitudinal research initiative that tracks the effects of the courses on the lives of students who had taken them and on institutions that may be influenced by them.
While The Mazeway Project will not require tall buildings, it will require significant funding if it is to satisfy those five goals. I am confident we will receive adequate support from philanthropists who realize that it may not matter how many well-intentioned initiatives there may be to treat the symptoms of or help enhance any part of the system. Unless humankind addresses the basic cause of its systemic condition, we will continue to endure a highly problematic existence.
Fortunately, we are now in a position to address the basic cause of humankind's systemic condition because (a) it has been clearly defined, and (b) we know what can be done about it.
As I mentioned earlier, the programs being advanced by prevailing institutions have not been sufficiently coherent, moral, and universal to orient humankind in a manner that inspires us to move forward together creatively, joyfully, and peacefully. Instead, the programs advanced have led and continue to lead to illusions, prejudices, self-limiting ideologies, and other forms of conceptual imprisonment that diminish us as individuals, separate us into warring camps, and perpetuate the endless cycle of misadventures, destruction, and despair that humankind endures.
We can effectively respond to our predicament by introducing the Map Your Life, Social Mapping, and MetaVisioning courses to systems of education here and abroad. Those illuminating processes will (a) enable students and the rest of us to transcend conceptual imprisonment, and (b) increase the chances of fulfilling our best possibilities as individuals, as societies, and as a species.
S U G G E S T E D  N E X T : Book Reviews