What's Possible?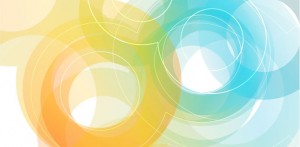 As individuals, we can: (a) become a comprehensive, critical thinking, self-directed person, who is free of illusions, prejudices, self-limiting ideologies, and other forms of conceptual imprisonment;  (b) direct our life's journey from our own point of view, rather than thoughtlessly follow the prescriptions and proscriptions  of prevailing institutions; (c) become aware of what is possible and what to demand of ourself
and of our institutions; and (d) resolve a worldview that is coherent, moral, and universal.
As societies, we can: (a) learn how to deal with the great issues of our time, such as,
conceptual imprisonment, education, the environment, governance, corruption, healthcare, social justice, poverty, leadership / followership, war/terrorism, natural resources, globalization, and cultural lag; (b) spawn a mental revolution and, ultimately, a global "we the people" social movement that will change our way of living in the world – a ground-up way that is meaningful, joyful, and peaceful — a way that would lead to the cure of humankind's systemic condition; and (c) stop the endless cycle of misadventures, destruction, and despair that humankind endures.
S U G G E S T E D  N E X T : Fulfill Our Best Possibilities